Divorce In Florida
Are you looking for the easiest way to get a divorce in Florida? We offer an affordable, simple, and fast solution to prepare all the legal forms you need to file. Our forms are court-approved and the easiest answer for couples who have an uncontested case in Florida.
At InstantOnlineDivorce.com we prepare all the necessary divorce forms and provide detailed written instructions to file your divorce in Florida. Our step-by-step process makes preparing your forms easier than ever before.
Each state has their own unique forms and filling requirement, but our online service will provide you exactly what you need to get divorced in Florida. Our divorce documents preparation service is the perfect, stress-free solution for anyone who needs to complete their divorce forms quickly. InstantOnlineDivorce.com has helped thousands of people prepare their divorce documents.
There is no need to drag out your divorce and spend time and money going to a lawyer. Our service allows you to save money and complete the Florida divorce forms you need to file from the comfort of your living room. If you are always on the go, you can use our service anywhere!
No case to difficult! Whether you have children, need alimony, own your own home, or have other assets, we can help! Just start with our simple online questionnaire, and we'll provide you instructions for each step of the way.
Most importantly our process at InstantOnlineDivorce.com is 100% secure. Rest assured all of your information is private and secured. Additionally, nothing is filed until you submit the divorce papers to the courthouse. Divorce in Florida with the InstantOnlineDivorce.com is the simple stress-free solution you need at this difficult time
What Are Grounds for Divorce in Florida?
Florida covers no-fault based divorce cases and fault based divorce cases. Whatever the reason is, both the spouses are supposed to agree with the reason. Among no-fault reason, irreparable separation is the one. Fault based divorce cases mainly constitute mental illness of either of the spouses, dissatisfaction in relationship, and some sort of domestic violence.
Process To File Online Divorce In Florida
Divorce is never easy, but our step-by-step process can make it less stressful. InstantOnlineDivorce.com will prepare all the Florida court-approved forms you need to file for divorce. The first thing you need to do is qualify to use our service. You can do this by clicking Qualify Now on our home page.
Once qualified, you will answer a few basic questions to register and create your account. After you create your online account, you will begin our step-by-step online interview process. The online interview will give us all the answers we need to complete all the divorce forms you need to file. Through our advanced technology, you can answer the questions at your own pace. All of your answers will save as you go.
After the online questionnaire is complete, we will prepare all of the forms you need to file. You will be able to download your forms from your online account or we can print and ship them to you. Upon receipt of your forms, you will need to sign them and file them with the court.
About Instant Online Divorce
Getting a divorce does not need to be a headache. We have a guide that you can use to assist you through your divorce process online. In most cases, your forms can be completed in an hour or less. We only need you to answer some simple questions and we will use these questions to complete your divorce forms. You don't have to go through the tedious process of hiring an attorney and therefore there is no waiting! The process is very simple and…you can download the forms online!

Florida Online Divorce →
Florida Marriage Annulment →
Florida Legal Separation →
Florida Uncontested Divorce →
Florida Same Sex Divorce →
Florida Cheap Divorce →
Florida Divorce Papers →
How much does it cost to get a divorce in Florida?

Every state has its own filing fees which will roughly run to $150 – $500. Also, cost of filing a divorce in Florida depends on many variables like document preparation, legal representation by an attorney, mediation of disputed issues ordered by court etc.

How long does it take to get a divorce in Florida?

Time taken to get a divorce in Florida again depends on many variables starting from the state where you are filing, residency requirements, separation period, and waiting period after filing a petition etc. This process can take divorce to be finalized in a matter of few weeks to months.

How to get an uncontested divorce in Florida?

An uncontested divorce in Florida is one in which both parties agrees to divorce and all terms of settling their division of any assets, debts, child custody, child support, alimony etc.

What is a no-fault divorce in Florida?

Earlier, the only way to get a divorce was proving one party responsible for breaking up a marriage. However, all states have now passed a law where one party can divorce simply because they no longer wish to stay married. This process is called a no fault divorce and the spouse filing a no fault divorce do not have to prove any fault on the other party.

How do you get a divorce in Florida when you don't know where your spouse is?

Courts in Florida will not grant a divorce without letting the other spouse know about the petition. Serving summons must be first done to the other party and when it comes for cases where you do not know your spouse current location, divorce by publication or also known as order of notice by publication should be asked from the court. With this method, you will run a legal ad in a newspaper in or near the area of the spouse last known locations/whereabouts.

Do I have to go to the court to get the Divorce in Florida?

Court appearance will depend on the state you file your petition. Some state will require you to submit all the documents and forms without the need of setting foot in the court house and there are some states that require a court appearance before the Judge before a divorce decree is finalized. No matter from which of these states you file, settling and resolving your differences before filing your petition will play a big role.

How is child custody or child support is settled in Florida divorce?

Florida have adopted guidelines for child custody and support that is taken into consideration by a Judge when the order is made. If both parties reach an agreement that does not follow the guidelines, court will likely monitor and review the case very closely to be certain that the agreement is to the best advantage of the child and not the parents before it is approved

How to divide property, assets and debts in Florida divorce?

Florida court will normally grant and approve the division of all/any assets, debts or real property if both parties have amicable agreed on the division by themselves. However, if you and your spouse cannot determine how to divide, courts in Florida will divide and settle under two basic measures: community property or equitable distribution. In community property state, all assets and debts accrued during the marriage will be split equally in 50-50. In equitable distribution states, assets and debts accumulated during marriages are divided equitably (fairly) but not necessarily equally. Some of these states may order one party to use separate property to make the settlement fair to both spouses.

How to serve divorce papers in Florida to the other party?

In order to serve the divorce papers in Florida, you can hire a professional process server or have a friend or family member serve the divorce papers in Florida. But you cannot serve the papers to your ex yourself.

a. Certified Mail, return receipt requested – Serving divorce papers by certified mail require that your spouse sign a paper that is attached to the envelope when they receive the petition which must be signed and returned.
b. Personal Service – The constable, sheriff, or professional process server will deliver the court papers to your spouse who must complete a return of service that says when, where and how they were served.
c. Service by publication – When all the other method fails, service by publication will be permitted by the court. This involves publicizing the divorce petition in a newspaper where your spouse is expected to be living for an adequate length of time. You will have to return a copy of the newspaper notice, with a declaration for how long the notice ran, to the court for proof of service.
LATEST TESTIMONIALS

Everything thus far has been quite simple



 



 



 



 



This is a great option for those folks who do not contest anything between them and who are in good communications/standing with each other.
Michael Brown

Wow, this is a process. Never get married folks.



 



 



 



 



The process is quick, but detailed. I thought it asked the questions it needed to ask to get a clear picture of my marriage..
This was an easy process.



 



 



 



 



I found this service to be very user friendly and very thorough. I would recommend this service to any of my divorcing friends...
Our Commitment To Our Customers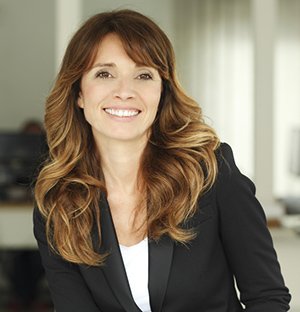 Florida Divorce Papers
We offer you Florida divorce forms that are accurate and up to date. Our process is quick and effective.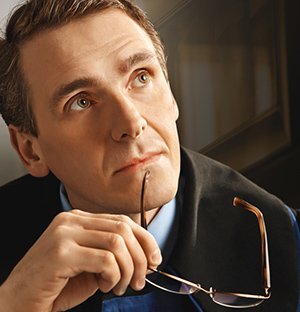 Approval Guarantee
100% Court approval guarantee. If your Florida divorce forms are not approved with the court we will refund your money.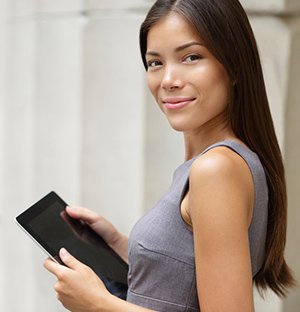 Cost-Effective Divorce Solution
Most cost-effective solution for families that cannot afford an attorney in Florida.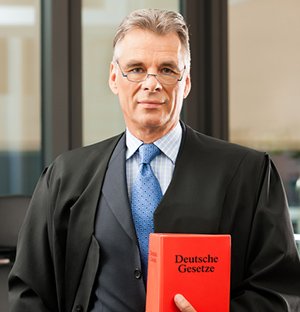 Best Possible Solution
Best possible solution for people abroad or those in the military to file divorce in Florida online.
Want to apply for divorce in Florida from the comfort of your home?

We promise to give you top-notch service and you can get a uncontested divorce without having to hire an attorney. We make the commitment to you and give you time to go on with your life the way you desire to live it.