Annulment In Michigan
Are you looking for the easiest way to get a Annulment in Michigan? We offer an affordable, simple, and fast solution to prepare all the legal forms you need to file. Our forms are court-approved and the easiest answer for couples who have an uncontested case in Michigan.
At InstantOnlineDivorce.com we prepare all the necessary Annulment forms and provide detailed written instructions to file your Annulment in Michigan. Our step-by-step process makes preparing your forms easier than ever before.
Each state has their own unique forms and filling requirement, but our online service will provide you exactly what you need to get Annulment in Michigan. Our Annulment documents preparation service is the perfect, stress-free solution for anyone who needs to complete their Annulment forms quickly. InstantOnlineDivorce.com has helped thousands of people prepare their Annulment documents.
There is no need to drag out your Annulment and spend time and money going to a lawyer. Our service allows you to save money and complete the Michigan Annulment forms you need to file from the comfort of your living room. If you are always on the go, you can use our service anywhere!
No case to difficult! Whether you have children, need alimony, own your own home, or have other assets, we can help! Just start with our simple online questionnaire, and we'll provide you instructions for each step of the way.
Most importantly our process at InstantOnlineDivorce.com is 100% secure. Rest assured all of your information is private and secured. Additionally, nothing is filed until you submit the Annulment papers to the courthouse. Annulment in Michigan with the InstantOnlineDivorce.com is the simple stress-free solution you need at this difficult time.
What Are Grounds for Annulment in Michigan?
To get an annulment, you are asking the court to declare your marriage was never valid. In Michigan there are very specific grounds for annulment that will need to be proven in court to be eligible. The court can declare a marriage void based on the following grounds:
Incapacity due to age – One party is under the age of 16
Prohibitively related
Bigamy- one party is already married to someone else
Incapacity due to a mental condition
Physical incapacity- One party is unable to have children, only if it is discovered after the marriage and brought within two years of the marriage
Consent obtained under duress
Consent obtained by fraud
Concealed intent- one of the parties never intended to have sexual intercourse. One of the parties refuses to consummate the marriage. One of the parties entered the marriage as a joke or dare
Improper ceremony- the person that performed the ceremony lacked legal authority to perform marriages
If you are not able to prove one of the grounds for annulment above with evidence and would like to end your marriage, you can file for divorce.
Process To File Online Annulment In Michigan
Annulment is never easy, but our step-by-step process can make it less stressful. InstantOnlineDivorce.com will prepare all the Michigan court-approved forms you need to file for Annulment. The first thing you need to do is qualify to use our service. You can do this by clicking Qualify Now on our home page.
Once qualified, you will answer a few basic questions to register and create your account. After you create your online account, you will begin our step-by-step online interview process. The online interview will give us all the answers we need to complete all the Annulment forms you need to file. Through our advanced technology, you can answer the questions at your own pace. All of your answers will save as you go.
After the online questionnaire is complete, we will prepare all of the forms you need to file. You will be able to download your forms from your online account or we can print and ship them to you. Upon receipt of your forms, you will need to sign them and file them with the court.
About Instant Online Divorce
Getting a Annulment does not need to be a headache. We have a guide that you can use to assist you through your Annulment process online. In most cases, your forms can be completed in an hour or less. We only need you to answer some simple questions and we will use these questions to complete your Annulment forms. You don't have to go through the tedious process of hiring an attorney and therefore there is no waiting! The process is very simple and…you can download the forms online!

Michigan Online Annulment →
Michigan Marriage Annulment →
Michigan Legal Separation →
Michigan Uncontested Annulment →
Michigan Same Sex Annulment →
Michigan Cheap Annulment →
Michigan Annulment Papers →
What is a marriage annulment?

An annulment is a legal procedure that cancels a marriage, declares the marriage null and void, as if it never existed.

Is There a Statute of Limitations for Getting an Annulled Marriage in Michigan?

In some states, a marriage annulment timeframe doesn't exist. You can file for annulment at any time in these states, although the sooner you file, the better. Other states, however, have specific time limits.

How much does it cost to annul a marriage in Michigan?

Cost of filing an annulment depends on many factors but it is normally lesser than filing a divorce if it is not contested by your spouse. Fee may vary anywhere from $100 to $400.

What is the difference between annulment of marriage and divorce?

While a divorce legally ends a marriage, returning both parties to single status with the ability to remarry, in an annulment it cancels a marriage, declares the marriage null and void, as if it never existed.

What are void and voidable marriages?

A "void" marriage is invalid on its face. In law, the term Void means "no legal effect". Although the marriage is void as a matter of law, in some jurisdictions an annulment is required to establish that the marriage is void or may be sought in order to obtain formal documentation that the marriage was voided. A marriage that's "voidable," on the other hand, can legally exist under certain circumstances. A voidable marriage is a valid marriage until it is avoided by either of the parties. In simple terms, a voidable marriage enjoys all the ingredients of a valid marriage if it not avoided by one or both parties by filing an annulment petition in the court.

How is child custody determined when filing annulment in Michigan?

Child custody is generally not determined by the relationship status of the child's parents. Instead, it is determined by what is in the interest of the child. Therefore, if both parties reach an agreement that does not follow the guidelines, court will likely monitor and review the case very closely to be certain that the agreement is to the best advantage of the child and not the parents before it is approved.

Can i get an annulment in Michigan without my spouse knowing about it?

There is no way you can get marriage annulment without informing the other spouse. Court wants to hear the other side of the story than only court can approve the marriage annulment.

How long does it take to get a marriage annulment to be finalized in Michigan?

It could take anywhere from 4 to 6 weeks on the short end, to several months or a year on the long end depending on the availability of witnesses, custody of children or property issues to name a few.
LATEST TESTIMONIALS

Everything thus far has been quite simple



 



 



 



 



This is a great option for those folks who do not contest anything between them and who are in good communications/standing with each other.
Michael Brown

Wow, this is a process. Never get married folks.



 



 



 



 



The process is quick, but detailed. I thought it asked the questions it needed to ask to get a clear picture of my marriage..
This was an easy process.



 



 



 



 



I found this service to be very user friendly and very thorough. I would recommend this service to any of my divorcing friends...
Our Commitment To Our Customers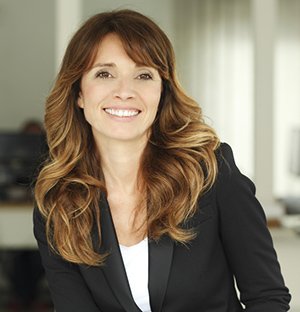 Michigan Annulment Papers
We offer you Michigan Annulment forms that are accurate and up to date. Our process is quick and effective.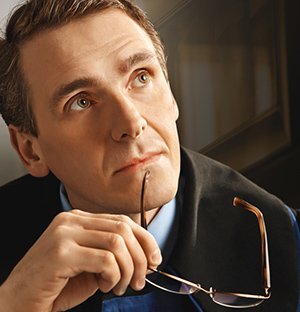 Approval Guarantee
100% Court approval guarantee. If your Michigan Annulment forms are not approved with the court we will refund your money.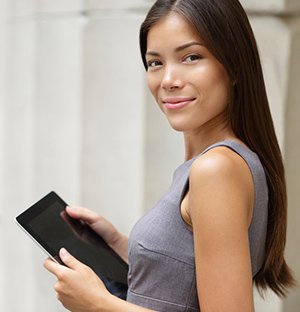 Cost-Effective Annulment Solution
Most cost-effective solution for families that cannot afford an attorney in Michigan.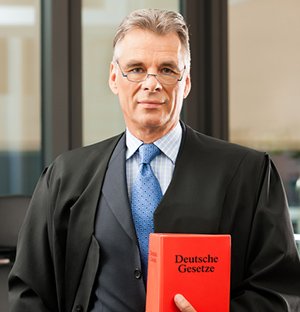 Best Possible Solution
Best possible solution for people abroad or those in the military to file Annulment in Michigan online.
Want to apply for marriage annulment from the comfort of your home?

We promise to give you top-notch service and you can get a uncontested Annulment without having to hire an attorney. We make the commitment to you and give you time to go on with your life the way you desire to live it.