109000
LEGAL SEPARATION CASES
About Instant Online Divorce
Getting a divorce does not need to be a headache. We have a guide that you can use to assist you through your divorce process online for free. In most cases, your forms can be completed in an hour or less. We only need you to answer some simple questions and we will use these questions to complete your divorce forms. You don't have to go through the tedious process of hiring an attorney and therefore there is no waiting! The process is straightforward, and…you can download the forms online & can file for free online divorce!

Online Divorce →
Marriage Annulment →
Online Legal Separation →
Uncontested Divorce →
Same Sex Divorce →
Cheap Divorce →
Online Divorce Papers →
What is an online divorce?

Online divorce is a service that provides an alternative to traditional divorce proceedings, which typically require in-person meetings with lawyers and court appearances. Online divorce companies offer a way for couples to get divorced quickly and easily without the hassle and expense of hiring an attorney.

Online divorce is typically initiated by filling out an online questionnaire, which provides the necessary information to prepare divorce papers. The online divorce company will then create the necessary legal documents, including divorce petitions, marital settlement agreements, and parenting plans. Once the documents are complete, they are sent to the couple for review and signature.

One of the biggest advantages of online divorce is convenience. Couples can complete the divorce process entirely online from the comfort of their own home. This will eliminate the need for multiple meetings with attorneys, court appearances, and other time-consuming tasks associated with a traditional divorce.

Another benefit of online divorce is the cost. Online divorce companies often charge a flat fee for their services, which can be significantly less expensive than hiring a traditional divorce attorney. Additionally, couples can save money on court costs and other fees associated with traditional divorce proceedings.

It is important to note that not all couples are eligible for an online divorce. Depending on the state and specific circumstances of the divorce case, some couples may be required to appear in court or hire an attorney. However, for eligible people, an online divorce can be a quick, easy, and cost-effective way to end a marriage.

Is an online divorce legal?

Online divorce is a legal and valid way to end a marriage. Online divorce companies use licensed attorneys to create the necessary legal documents, which are then submitted to the court, just like in a traditional divorce.

The online divorce process typically follows the exact legal requirements of a traditional divorce, including meeting the residency requirements of the state where the divorce is being filed and complying with state-specific divorce laws.

However, it is essential to note that not all states allow online divorces. Some states may require couples to appear in court or to use an attorney to complete the divorce process. Researching the most updated divorce laws of the state where you reside is vital to determine whether an online divorce is viable.

Choosing a reputable online divorce company is also important, as not all companies are created equal. Look for a company that uses licensed attorneys with a track record of successfully completing divorces.

Additionally, ensure that the company's services meet your state's specific requirements and offer support and guidance throughout the divorce process.

In summary, an online divorce is a legal and valid way to end a marriage, provided that all the legal requirements should be met and the process will complete through a reputable online divorce company.

How to get an online divorce in 2023?

The process for filing for divorce online may vary depending on the state or country where you reside. However, here are some general steps that you can follow:

Research your state or county latest divorce laws: Every state or county has specific requirements for divorce, including residency requirements, grounds for divorce, and property division. Researching the laws that apply to your situation before filing for divorce is important.

Choose an online divorce service: There are many online divorce services available that can help you with the divorce process. These services can prepare and file the necessary paperwork for you; some may even provide legal advice.

Complete the online divorce questionnaire: After choosing an online divorce service, you will be asked to complete a questionnaire that will provide the service with the necessary information to prepare your divorce paperwork.

Review and sign the divorce documents: Once the online divorce service has prepared your divorce documents, you will need to review them carefully and sign them.

File the divorce documents with the court: After you have reviewed and signed them, the next step is to file them with the court. The online divorce service can provide you with instructions on how to file the documents.

Serve your spouse with the divorce papers: After the documents have been filed, you must serve your spouse with the divorce papers. A good online divorce service can also provide instructions on how to do this.

Wait for a response from your spouse: Your spouse will have a certain amount of time to respond to the divorce papers.Again the time to respond depends upon the county or state laws. If they do not respond, the divorce may be granted by default. If they do respond, you may need to attend a court hearing.

It's important to note that the above steps are general and may vary depending on your specific circumstances and location. It's always a good idea to consult with your online divorce company or legal professional to ensure your divorce is handled properly.

What is uncontested online divorce?

An uncontested divorce is a divorce where both people agree on everything. This can be done online, which means you don't have to go to court. You can also do it without a lawyer, which will save you money.

To get an uncontested divorce, you and your spouse must agree on all of the following:

1. The grounds for the divorce (usually "irreconcilable differences").

2. How to divide your property and debts.

3. Whether spousal support will be paid, and if so, how much and for how long.

4. Who will have custody of your children and what the visitation schedule will be?

5. How you will handle medical insurance and expenses for your children?

6. How you will handle taxes after the divorce?

7. Any other issues that are important to you?

Once you've agreed on all of these things, you can file for an uncontested divorce. You'll need to fill out some paperwork and file it with the court. The court will then review your paperwork and grant the divorce if everything is in order.

If you have children, you'll also need to attend a parenting class. This is required in most states. The class will teach you how to co-parent effectively and how to put your children's needs first.

Divorce is never easy, but an uncontested divorce can be as painless as possible. With a little planning and effort, you can get through this tough time and come out to the other side stronger than ever.

What is a no-fault online divorce?

Some divorces can be done without fighting. This is called a no-fault divorce. You don't need to prove that the other person did anything wrong to get divorced this way. It is just based on saying that you don't want to be married anymore.

If you want to get divorced but your spouse doesn't, you can still get a no-fault divorce. But it will take longer and cost more money.

If you have kids, getting divorced can be very complicated. You will need to think about things like child custody and child support. You should talk to InstantOnlineDivorce.com before you get divorced, especially if you have kids.

Getting divorced is a big decision. It can be hard on everyone involved. But sometimes it is the best thing to do.

Can I use an online divorce service if I have children?

Yes, you can use an online divorce service if you have children. However, the divorce process may be more complex if children are involved, and additional documents may need to be filed with the court.

When using an online divorce service, you will be asked to provide information about your children, including their names, ages, and living arrangements. You will also need to provide information about child custody, child support, and visitation schedules.

The online divorce company will then use this information to create a parenting plan, which outlines how decisions regarding the children will be made and how parenting time will be divided. The parenting plan will also include details about child support payments and other financial responsibilities.

It is important to note that child custody and support are often the most contentious issues in a divorce, and it may be difficult to reach an agreement that is satisfactory to both parties. If you and your spouse are unable to agree on these issues, you may need to seek the assistance of a mediator or attorney.

Finally, you can use an online divorce service if you have children, but the process may be more complex than a divorce without children. It is essential to provide detailed information about your children and to work with the online divorce company to create a parenting plan that meets your and your children's needs. If you encounter difficulties reaching an agreement regarding child custody or support, it may be necessary to seek additional assistance from a mediator or attorney.

Can I use an online divorce service if I own property?

Yes, however, the divorce process may be more complex if assets need to be divided.

When using an online divorce service, you will be asked to provide information about any property or assets you and your spouse own. This can include real estate, vehicles, bank accounts, retirement accounts, and personal belongings.

The online divorce company will then use this information to create a marital settlement agreement outlining how the property and assets will be divided between you and your spouse. The court should approve this agreement and become part of the final divorce decree.

It is important to note that the division of property and assets can be a contentious issue in a divorce, mainly if the property is of significant value. It may be challenging to reach a satisfactory agreement for both parties. If you and your spouse cannot agree on how to divide your property, you may need to seek the assistance of a mediator or attorney.

In summary, you can use an online divorce service if you own property, but the process may be more complex than a divorce without assets. It is essential to provide detailed information about your property and assets and to work with the online divorce company to create a marital settlement agreement that meets your and your spouse's needs. If you encounter difficulties reaching an agreement regarding property division, it may be necessary to seek additional assistance from a mediator or attorney.

How much does an online divorce cost?

The cost of an online divorce can vary depending on the company and the specific services you need. However, in general, an online divorce is often less expensive than a traditional divorce that involves hiring an attorney.

The cost of an online divorce service typically ranges from a few hundred to a few thousand dollars, depending on the complexity of the case and the specific services provided. Some online divorce companies charge a flat fee for their services, while others may charge an hourly rate or a price per document.

It is important to note that in addition to the cost of the online divorce service, there may be other expenses associated with the divorce process, such as court fees and fees for filing the necessary paperwork. These fees can vary by state and can add up quickly.

When considering the cost of online divorce, comparing prices between different online divorce companies and reading reviews from previous customers is essential. Additionally, understand what services are included in the cost, as some companies may charge extra for additional assistance.

How long does it take to get an online divorce for free?

The time it takes to complete an online divorce process can vary depending on the state in which you reside, the complexity of your case, and the specific online divorce company you choose to use. However, in general, an online divorce may finalize more quickly than a traditional divorce that involves hiring an attorney.

The online divorce process typically involves filling out a questionnaire with information about your marriage, property, and children. Once the online divorce company receives this information, they will prepare the necessary legal documents, including divorce papers, parenting plans, and property division agreements. You will then be asked to review and sign these documents.

The time it takes to complete the online divorce process will depend on how quickly you and your spouse can agree on the divorce terms and how quickly you can review and sign the necessary documents. Some online divorce companies can complete the process in as little as a few weeks, while others may take several months.

It is important to note that the time it takes to complete an online divorce for free can be affected by the court's schedule and the processing time for the necessary paperwork. Sometimes, it may take longer for the divorce to be finalized if some disputes or issues need to be resolved.

What if my spouse contests the divorce?

If your spouse contests the divorce, it may complicate an online divorce. A contested divorce means that your spouse does not agree to the divorce terms, including issues such as property division, child custody, and spousal support. In such cases, the court will have to intervene and decide on these matters.

If your spouse contests the divorce, hiring an attorney to represent you in court may be necessary. An online divorce company can refer you to an attorney to assist with the contested divorce process. Alternatively, you may need to research and hire an attorney independently.

In some cases, mediation may be required to reach an agreement on the terms of the divorce. Mediation involves a neutral third party who helps the couple negotiate and come to a resolution. This can be less expensive and less time-consuming than going to court.

It is important to note that if your spouse contests the divorce, the process may take longer and become more complicated than an uncontested divorce. Additionally, the cost of the divorce may increase due to the need for an attorney and the court fees associated with a contested divorce.

At last, if your spouse contests the divorce, it may be necessary to hire an attorney and/or mediate to reach an agreement on the divorce terms. The process may become more complicated and take longer than an uncontested divorce, and the cost of the divorce may increase. It is essential to be prepared for this possibility and to work with a reputable online divorce company that can provide guidance and support.

Do I need to go to court for an online divorce?

In some cases, you may need to go to court for an online divorce, but in many cases, you can complete the entire divorce process online without ever having to set foot in a courthouse.

The rules for online divorce vary from state to state, but in general, if you and your spouse can agree on the divorce terms, you can complete the entire process online. This involves filing the necessary paperwork with the court and waiting for the court to approve the divorce.

However, in some cases, you may need to appear in court, mainly if there are disputes over child custody or property division. You may need to hire an attorney to represent you in court in these cases.

It is important to note that even if you can complete the online divorce process without going to court, you may still need to attend a final hearing. This hearing is typically a brief proceeding in which the judge reviews the divorce papers and asks a few questions to ensure that both parties agree to the divorce terms.

Finally, whether or not you need to go to court for an online divorce will depend on the specific circumstances of your case and the rules of your state. In general, if you and your spouse can agree on the divorce terms, you can complete the entire process online. However, you may need to appear in court and hire an attorney if there are disputes over child custody or property division.

How can I ensure my privacy during the online divorce process?

Maintaining privacy during the online divorce process is essential for many couples. Fortunately, there are several steps you can take to ensure that your personal information is kept confidential.

Here are some tips on how to maintain your privacy during the online divorce process:

Choose a reputable online divorce service: When selecting an online divorce company, research and choose a company with a good reputation and a track record of success. This helps ensure that your personal information is kept secure.

Use a secure website: Look for an online divorce service that uses a secure website with an SSL certificate. This may help to ensure that your personal information is protected from hackers.

Keep your login credentials secure: Use a strong password; do not share your credentials with anyone. This will help ensure that only you and your spouse can access your personal information.

Limit the personal information you provide: Only provide the minimum amount of personal data required to complete the divorce process. This can reduce the risk of your personal information being compromised.

Review and understand the privacy policy: Review and understand the privacy policy of the online divorce company you choose to use. This can help you understand how your personal information will be used and protected.

What happens to joint debts and assets in an online divorce?

In an online divorce, joint debts and assets are typically divided between the parties. The division of debts and assets will depend on several factors, including state laws, the length of the marriage, and the specific circumstances of the divorce.

In general, the division of debts and assets is based on the principle of equitable distribution, which means that property is divided fairly but not necessarily equally. This means that each party will receive a portion of the assets and debts based on their financial situation, earning capacity, and contribution to the marriage.

Joint debts, such as credit card debts, loans, and mortgages, will typically be divided between the parties. This may involve one party taking responsibility for a specific portion of the debt or both parties agreeing to pay off the debt over time. It is important to note that divorce agreements do not bind creditors, so both parties may be held responsible for the full amount of a joint debt.

Joint assets, such as real estate, bank, and retirement accounts, will typically be divided between the parties. This may involve selling the asset and dividing the proceeds or one party retaining ownership of the asset while the other receives other investments of comparable value.

It is important to note that the division of debts and assets can be a contentious issue in a divorce, mainly if significant debt or assets are involved. It may take time to reach a satisfactory agreement for both parties. If you and your spouse cannot agree on how to divide your debts and assets, you may need to seek the assistance of a mediator or attorney.

Finally, in an online divorce, joint debts and assets are typically divided between the parties based on the principle of equitable distribution. The specific division will depend on several factors, including state laws and the particular circumstances of the divorce. It is essential to be prepared for the possibility of a contentious division of debts and assets and to work with a reputable online divorce company that can provide guidance and support throughout the process.

How is child custody and support determined in an online divorce?

Child custody and support can be two of the most important and contentious issues to resolve when going through an online divorce. Here's a closer look at how child custody and support are determined in an online divorce:

Child Custody:

Child custody refers to the legal and physical responsibility for the care and well-being of a child. In an online divorce, custody is typically determined through a parenting plan, which outlines how decisions regarding the child will be made and how parenting time will be divided.
The parenting plan will consider several factors, including the child's age, needs, preferences, and the parent's work schedules, living arrangements, and ability to provide for the child. In general, the court will prioritize the child's best interests when making custody decisions.
There are two types of custody arrangements: sole custody and joint custody. In a sole custody arrangement, one parent is awarded full legal and physical custody of the child. In a joint custody arrangement, both parents share legal and physical custody of the child.

Child Support:

Child support refers to the financial assistance provided to a custodial parent to help cover the costs of raising a child. In an online divorce, child support is determined based on state guidelines, which consider factors such as the income of both parents, the number of children, and the child's needs.

The court will determine the amount of child support, typically based on a percentage of the non-custodial parent's income. The court may also consider other factors, such as the child's medical and educational needs, when determining the amount of child support.

It is important to note that child custody and support can be a contentious issue in an online divorce, mainly if there is a disagreement between the parties. If you and your spouse are unable to agree on these issues, you may need to seek the assistance of a mediator or attorney.

What happens if I can't locate my spouse?

If you're considering an online divorce but cannot locate your spouse, it can be a complicated and frustrating process. Here's a closer look at what happens if you can't find your spouse:

In most states, you are required to notify your spouse of the divorce proceedings. This typically involves serving them with divorce papers, which inform them that you are seeking a divorce and provide them with information about the divorce process.

However, if you are still looking for your spouse, serving them with the necessary paperwork can be difficult. In this case, you may need to take additional steps to locate them, such as contacting friends and family members or hiring a private investigator.

If you cannot locate your spouse, you may be able to obtain a default divorce. This involves filing paperwork with the court and providing evidence that you have made a good-faith effort to locate your spouse. If the court agrees that you have made a sufficient effort, they may grant a default divorce, which allows the divorce to proceed without your spouse's involvement.

It is important to note that a default divorce may only be possible in some states, and the rules for obtaining one can vary. Additionally, even if you are granted a default divorce, it may be easier to resolve issues such as property division and child custody with your spouse's involvement.

What is the difference between traditional divorce and divorcing your spouse online?

An online divorce and traditional divorce are two methods of dissolving a marriage. While both lead to the same legal outcome, they differ in the process and the level of involvement of the parties and legal professionals. Here are the key differences between the two:

Process:

This method uses an online platform to complete and file divorce papers. It is typically a more streamlined and simplified process that guides the couple through the necessary steps and paperwork, often involving a questionnaire. The couple may not need to attend court hearings, as they can submit documents electronically.

In a conventional divorce, one party files a petition for divorce with the court, and the other party is served with the divorce papers. The couple must then navigate the legal process, which may involve multiple court hearings, negotiations, and mediation sessions.

Legal assistance:

Online divorce platforms often provide basic legal information and support but not personalized legal advice. Couples may choose to consult with attorneys independently, but they typically navigate the process on their own.

In Traditional divorce, each party typically hires an attorney to represent their interests. Attorneys may negotiate on their client's behalf and provide legal advice tailored to their situation.

Cost:

Generally, online divorce is more affordable than traditional divorce, as the platform fees are relatively low, and couples may not need to hire attorneys. However, additional legal support may be necessary if complications arise, increasing costs.

Traditional divorces tend to be more expensive due to attorney fees and court costs. The cost can vary significantly depending on the complexity of the case and the level of conflict between the parties.

Suitability:

Online divorce is best suited for uncontested divorces, where both parties agree on all terms, including property division, spousal support, and child custody. It may not be appropriate for complex cases or those involving significant conflict.

Traditional divorce can handle both contested and uncontested divorces and may be necessary when the parties cannot agree on all terms or when the case involves complex legal issues.

Online divorce is a more streamlined, cost-effective, and self-guided process best suited for uncomplicated, uncontested divorces. Traditional divorce, on the other hand, involves more personalized legal support and is better equipped to handle contested or complex cases.

Can I use an online divorce service if I live in a different state than my spouse?

Yes, you can use an online divorce service if you live in a different state than your spouse. An online divorce service can be a convenient and cost-effective way to file for divorce, even if you and your spouse live in different states.

However, it's important to note that divorce laws vary from state to state, and the divorce filing rules can differ depending on where you and your spouse live. Sometimes, you may need to file for divorce in the state where you and your spouse last lived together or where your spouse currently resides.

If you and your spouse live in different states, it's important to research the laws in both states to determine where you should file for divorce. You may also need to consult an attorney to help navigate the process.
Once you have determined where to file for divorce, you can use an online divorce service to complete the necessary paperwork and file for divorce.
The online divorce service will typically provide a questionnaire to gather information about your marriage, property, and children. They will then use this information to prepare the necessary legal documents, which you must review and sign.

Choosing a reputable online divorce service with experience working with clients in different states is important. Research different companies and read reviews from previous customers to find a service that meets your needs.

How to save filing fees and file an online divorce free of cost?

While the specifics can vary depending on your location, a process is often available to waive court filing fees if you cannot afford them. This is typically called a fee waiver or In Forma Pauperis (IFP). Here is a general process on how to apply for a fee waiver for a divorce:

Obtain the Necessary Forms

:

The specific forms you need will depend on your local court system. They're often available on your court's website or at the courthouse.

Complete the Forms

:

The forms usually ask about your income, expenses, assets, and liabilities to demonstrate your financial hardship. Be as accurate as possible and provide all requested documentation.

Complete The Below Online For & Get Completed Divorce Papers For Free

Submit the Forms

:

Once completed, you must submit your forms to the court. This is usually done by filing them at the courthouse.

Wait for a Decision

:

The court will review your application. You may be required to attend a hearing where a judge will ask you questions about your financial situation.

If Approved

:

If your application is approved, you will be able to file your divorce papers without paying the filing fee. The fee waiver might also cover other costs during the process.

Remember that while a fee waiver can cover the cost of filing, other costs may be associated with your divorce, like costs for serving papers to your spouse or obtaining legal advice.

It's also important to note that every jurisdiction can have different rules and requirements. You should check your local court's website or contact them directly for the most accurate information.
LATEST NEWS & TESTIMONIALS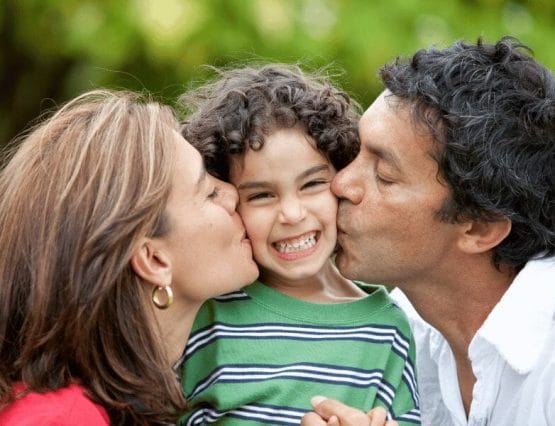 
Divorce and co-parenting can be one of the most challenging situations families experience. From deciding…
Ashley Fletcher



 



 



 



 



The form was quick and easy to fill out during a stressful time and made it feel a lot more comfortable for me to go through with
Robert H. Schuller

This service is great and easy to use.



 



 



 



 



This has been a very helpful process for a very stressful situation. Everything has been easy to complete, and the Live Chat is extremely helpful. Thank you!
Roger Federer

Fast and Easy......Thank you.



 



 



 



 



Is been great working with u guys, am looking forward to just download the forms n send it to the court house. I hope the questions I did not answer does not affect the process in any way. But in all is been awesomely great, thank u guys
Edaline Lavender

IT WAS AN EASY WAY TO FILL OUT AL THE PAPER WORK.



 



 



 



 



I was so relieved when I found this service online. I was so worried that I would not be able to afford a divorce or have the time to even commit to the entire paperwork process on my own. The process was really seamless. I highly recommend!
Our Commitment To Our Customers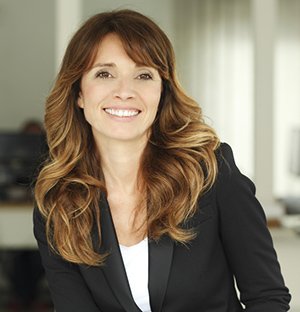 Free Divorce Papers
We offer you free divorce forms that are accurate and up to date. Our online process is quick and effective.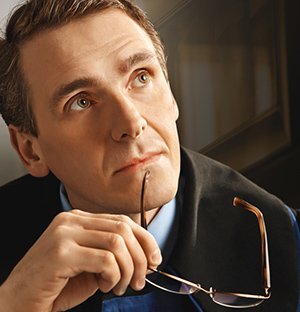 Approval Guarantee
100% Court approval guarantee. If your divorce forms are prepared by us and not approved by the court we will refund your money.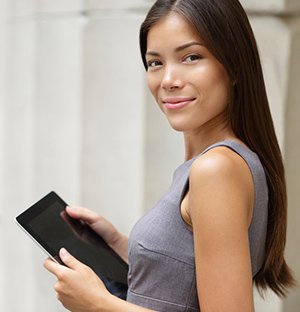 Cost-Effective
Most cost-effective online divorce solution for families that cannot afford an attorney.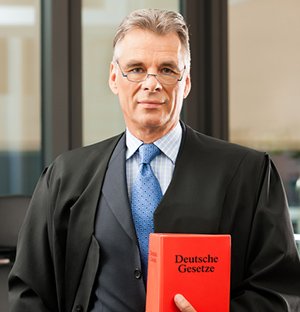 Best Possible Solution
Best possible solution for people abroad or those in the military.
Want to apply for free copy of divorce papers from the comfort of your home?
With Instant Online Divorce you don't need to worry about that anymore. Our free divorce papers are easy to download and use – all you need is your state of residence and a few minutes of your time! Just choose your state from our list of available states, fill out the form with some basic information about yourself and your spouse, then click 'Download' for instant access to all the forms you'll need for filing for divorce in your state. It's that simple!
Process To File Divorce With InstantOnlineDivorce
1. Visit InstantOnlineDivorce.com.
2. Choose the package that is right for you and complete the sign-up process.
3. Answer a series of questions about your divorce situation.
4. Upload your updated and latest documents.
5. Receive your divorce decree in the mail or online.
It is important to choose the right online divorce service for your needs. Not all services are created equal, and it is important to find one that offers the right package for your particular situation. InstantOnlineDivorce.com is the true online divorce company providing divorce in all the states. The sign-up process at InstantOnlineDivorce is usually straightforward, and you will be asked to answer a series of most recent questions about your divorce situation. Be sure to answer these honestly and accurately, as this will affect the outcome of your divorce.
Once you have completed the sign-up process, you will need to upload any relevant documents. These might include financial documents, such as tax returns, bank statements, and pay stubs. You will also need to provide a copy of your marriage certificate. Once these documents have been uploaded, you will receive your divorce decree in the mail or online. This document will officially dissolve your marriage and allow you to move on with your life.
If you have any questions about the divorce process, be sure to consult with a qualified divorce lawyer. They can help you understand your rights and options and ensure that the process goes smoothly.